This is a discussion based certification training program that reviews the operation of elevating work platforms including scissor lifts, zoom-boom lifts and articulating lifts.  Competent operators must know not only how to operate the particular class of Elevating Work Platforms to which they will be operating, but also be aware of the hazards associated; they must be able to operate the equipment in a manner that protects both their own safety and the safety of others in the workplace. Expect the theory elements of this training session to last about 6 hours, then if the equipment is available, we will conduct operator practical evaluations.
Practical evaluations
Every participant will go through a practical evaluation after training on the equipment they are likely to be using. These evaluations are a test of the workers' familiarity and experience level of the equipment.
If your workers are attending one of our training centers, we have a variety of elevated work platforms on site that they can use for their practical evaluations.  You can do evaluations on multiple pieces of equipment.
Participants will receive training in the following elements:
Legislative Requirements

Operator Qualifications

Hazards—People, Equipment, Material, and Environment

Workplace Pre-Use Inspections

Characteristics of Scissor Lifts and Vertical Mast Lifts

Characteristics of Articulating and Telescopic Boom Lifts

Equipment Inspections and Operational Stability

Fall Protection

Rescue Planning
LEGAL REQUIREMENTS AS REQUIRED BY THE "OCCUPATIONAL HEALTH AND SAFETY ACT AND REGULATIONS"
OHSA- Section 25(2)(A), (D) and (H)
– Ontario Regulation 851 – Section 51, 52, 55-61, 85
– Ontario Regulation 213 – Section 26, 142, 149
– Ontario Regulation 67 Section 13
– CSA B354.1-04 Portable Elevating Work Platforms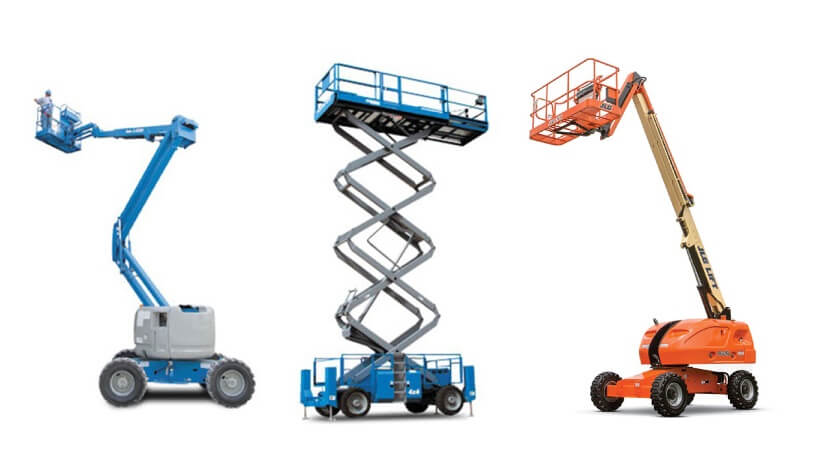 Who Should Attend?
MANDATORY training program for all those who are authorized to operate Elevated Work Platforms
Available Locations
Public Classroom
On-Site
The Safety Bus
Classroom Dates
Info Sheet
* price does not include HST
* travel costs may apply
Course Includes:
Manuals
Wall Certificate
Wallet Cards
Tests/Driving Evaluations
Records of Training
Do you also need..
ARE YOU LOOKING FOR SOMETHING SPECIFIC?
About Industrial Safety Trainers
We at Industrial Safety Trainers believe that we can make a difference; we provide training and consulting services that will change the way workers look at safety in the workplace. We offer a very unique way of training; a discussion based method of learning. Our trainers are intelligent, knowledgeable and experienced in the subjects they teach but most importantly, they are passionate about safety training.
We operate offices out of Barrie, Ottawa and Iqaluit, Nunavut. Industrial Safety Trainers is becoming one of the largest training providers in Canada. Training can take place at a variety of different training venues such as our state of the art mobile training center called the Safety Bus, our conference center and boardroom located at our head office in Barrie and other locations that we feel are appropriate for training courses to be delivered.
"We believe the goal of making a workplace safe should not be a burden to the employer, it should be easy and affordable. We strive to ensure that our clients are educated about the applicable provincial and federal safety laws and how they should be applied."